Announcement
31 August 2015
Due to maintenance works on the 31 August 2015 overnight between 21:00 and 04:00 LT, the access to the skybriefing service will be limited. Some interruptions may occur.
Our helpdesk supports you during the mentioned times. Please call +41 43 931 61 61
On the 01 September 2015 in the morning, the structure of the skybriefing entry page will be remodeled and optimized. The access to the skygriefing service will not be affected.
In addition to the NOTAM publication, dangers, restrictions and changes in Swiss airspace are graphically illustrated on the DABS chart.
For detailed information always refer to the NOTAM.

Highlights
Did you already know about?


SmartNOTAM Service
You would like to execute your flight preparation more efficient? skyguide AIM provides the SmartNOTAM Service on skybriefing.com. Watch here more about SmartNOTAM.


Solar Impulse
skyguide actively supports @solarimpulse on their #RTW. All flight plans are submitted via skybriefing.com. Watch here an exclusive interview with Nik Gerber, Head of Air Traffic Control at Solar Impulse.

(Bild: © Ackermann/Rezo.ch)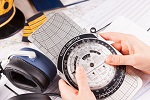 Create a flight plan
Transmit your flight plan worldwide. With our SMS and e-mail service, you always receive timely information about the status of your flight plan and any SLOT restrictions, no matter where you are.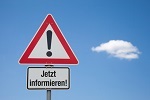 NOTAM Briefing
Create a NOTAM / SNOWTAM briefing tailored to your needs. Update your briefing prior to your flight. That way, you will receive any additional information that has come in and you can ensure that your flight will proceed smoothly and safely.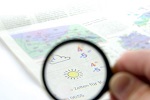 Weather Briefing
Create a weather briefing tailored to your needs. Benefit from weather-radar and satellite images, weather and wind maps, METARs, TAFs and SwissMetNet data, all clearly presented and fully up to date.